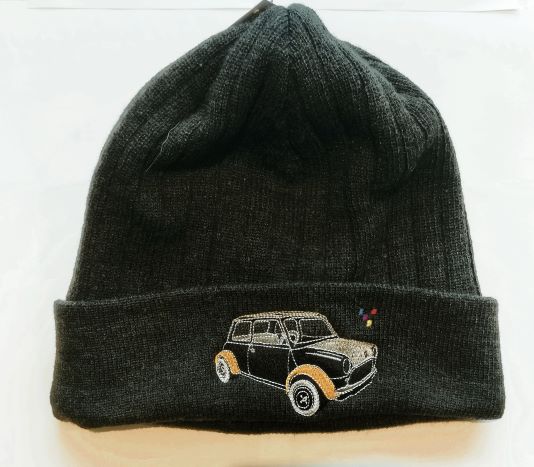 £11.95
This is the official Binky Beanie!
It's a grey wooly hat. Can't be sure if it's actually a beanie or not as quite honestly, we don't know one hat from another.
It's dark grey, ribbed for extra sensation and made from something called Thinsulate.
It's also embroidered with a depiction of Binky in its raw state.
This hat is sure to keep you warm and toasty in the garage or the workshop or at the race track or rally stage, or anywhere really. If it's cold. You wouldn't wear it if it was hot obviously, that would be insane…
Get your hat now, get your head in it and wear it with pride!
I know what you're thinking – shut up and take my money! Well, just click on the button below, pay us £11.95 (plus P+P ) of your hard earned cash and we'll freaking well send you one! 
Don't delay, grab one today!
In stock (can be backordered)