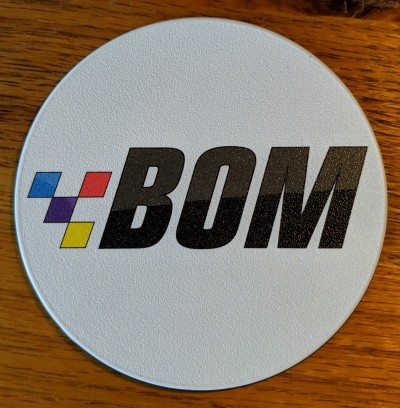 £6.95
By popular demand, (actually, only Nik wanted these) here's the official BOM coaster.
Made from 99.5% recycled material including 40% recycled tyres along with plastics and paper, these coasters are made in the UK and are perfect for putting your tea mug down onto.
Nik wanted to have coasters because we were sick of finding welding gloves and old catalogues to put our mugs on instead of the cold metal bench which makes your tea go cold too quickly. Also ideal for the bonnet of your project car to save rings on the paintwork.
Set of 4 coasters for less than £7.00.