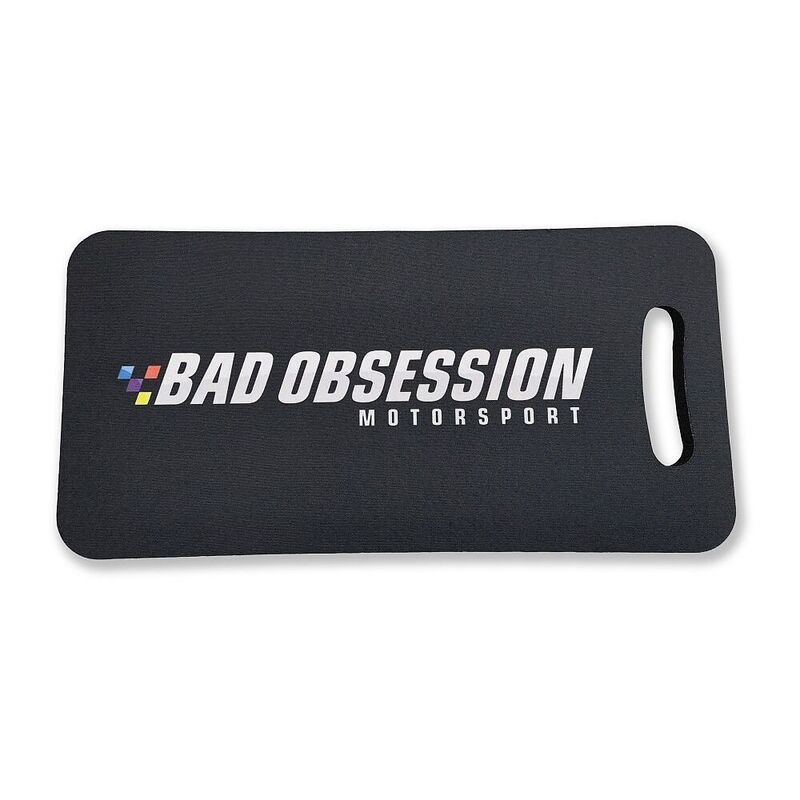 £10.00
Save your tired old knees from unnecessary wear and discomfort by treating them to this new BOM Kneeling Pad.
Made from your finest foam stuff and proudly displaying our full Bad Obsession Motorsport Logo, bruised patellas will be a thing of the past when you kneel down on one of these bad boys.
Measuring 395x195x20mm that's plenty big enough two get two full sized adult knees onto side by side.
The handy hand hole makes transporting it an absolute cinch.
In stock (can be backordered)