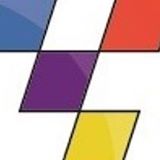 PROJECT BINKY EPISODE GUIDE
By Alexander Assmann
A very dedicated fan – Alexander – has taken the time to collate as much information as possible and produced a comprehensive episode guide along with click through links to the relevant parts of each video. It's quite a resource. We'll be updating it as we go along.
How to use the guide
• To see the full episode, click on the Episode #
• To find a specific part, search for a keyword using Ctrl+F. Then click on the link.
Episode #
Release Date
(YouTube)
Name
Description
Guide with timestamped YouTube links
Special
14. June 2013
The Trailer
The first installment of Project Binky. Can two basket cases from Shropshire create one serious Mini?
Nik and Richard in a field with cows giving an overview of the planned project
Special
28. June 2013
The Outtakes
These are some of the outtakes from the shooting of the trailer for Project Binky. Those of a nervous disposition should not watch this video.
In a shed in a country far, far away…
Episode 1
17. Aug 2013
A Case of Tinworm
(The rotten shell)
In the first episode of Project Binky, we take a rotten old Austin Mini and strip it down to a bare shell. We then take an angle grinder to it and cut it to pieces. It's only then that the customised rebuilding process starts.
Episode 2
18. Oct 2013
Strutting Your Stuff
(Suspension and disbelief)
In the 2nd episode of Project Binky, we start to get down to the nitty gritty of the build. We strip out the front bulkhead, make all new suspension mounting points and drink a lot of tea. We also travel to Goodwood for a cheeky track day. The project to fit all of the running gear from a Toyota Celica ST185 GT- Four into a Mini 1000 without widening or lengthening it, really starts to take shape.
Episode 3
24. Dec 2013
Stop! Hammer Time
(The larch)
In episode 3, the turbocharged 3SGTE engine gets put aside as we concentrate on getting the rear suspension and sub-frame mounted in the back of the Mini. Silliness abounds in this monster project.
Special
13. Jan 2014
Unplugged – Q&A Session
Recorded on New Years Day after a heavy night of Jack Daniel's, here's the two of us from Bad Obsession Motorsport, hungover answering a bunch of eclectic questions from you lot on the build of Project Binky.
First three episodes of project Binky have created a number of questions. Some of them get answered here.
Episode 4
19. Feb 2014
Light at the End of the Tunnel
(A bad dream)
In episode 4, the Mini finally gets an engine. All the running gear gets installed and there's a miracle propshaft situation. It finally dawns on us that it just might be possible to get the 3SGTE engine in the car and the project might just work!
Episode 5
19. Apr 2014
Binky: A Warning from History
(The fabrication nation)
In episode 5 of Bad Obsession Motorsport's Project Binky, we finally manage to get the front bulkhead finished and make a start on making good the rear end. The quest to build one of the world's fastest Austin Minis continues.
Episode 6
13. June 2014
Sense and Senility
(Bad luck and hard love)
Bad Obsession Motorsport's mental project to shoehorn the entire running gear from a Toyota Celica GT-Four into a Mini without lengthening or widening it continues in episode 6. The shell fabrication is nearly complete.
Episode 7
26. Sept 2014
The Padded Cell
(The cooling conundrum)
In episode 7 of Project Binky, the Mini gets most of the chassis fabrication completed, the radiator gets sorted and the car gets electric windows and central locking. Oh, and Nik has a birthday party. The quest to build one of the world's fastest Mini's continues….
Episode 8
24. Dec 2014
Je T'Adoor
(A trip up to Boot hill)
In Episode 8, we get a pair of nice doors, Nik gets annoyed with the boot lid and we both flip out over the front end panel work.
Episode 9
17. Apr 2015
Out Of My Cold, Dead Hands
(The butler did it)
Yes it's taken a long time, but episode 9 is finally here. The shell is complete along with a few extra flourishes. We start on the interior and the BOM family grows by two. Oh, and Nik gets a haircut.
Special
10. May 2015
The Outtakes Part 2
We make many mistakes, we shoot many takes, we swear – a lot. These are some of the outtakes from filming the first eight episodes of Project Binky. Hopefully it'll give you a better insight into what we go through to bring you Project Binky. There's very strong language from the start.
It seems to have gone a bit limp. Bollocks.
Episode 10
31. July 2015
A Substantial Gift
(The broken promise)
In episode 10 of Project Binky, we mainly concentrate on getting the controls sorted. There's pedal box and steering action along with a fight with some major bump steer.
Episode 11
4. Dec 2015
Out of Controls
(Give it some stick)
In episode 11 of Project Binky, we grapple with bump steer and Ackermann angles, we wrestle with the gear-shift mechanism, sort out the passenger seat and fit the handbrake. And we drink tea of course.
Episode 12
8. Apr 2016
Silencing The Lambs
(The salmon moose)
In episode 12 of Project Binky, we get to grips with the exhaust after finishing off a lot of the bits left earlier on in the build. The quest to build one of the world's fastest Minis continues…
Episode 13
22. July 2016
No More Fuelling Around
(Tanks of the memories)
In episode 13 of Project Binky, the Mini gets a new fuel tank, we finish off the parcel shelf, complete the firewall and take a look at the wheel situation. There's homemade contraptions, MIG welding, TIG welding and a shed load of grinding action! And tea, lots of tea.
Episode 14
25. Nov 2016
The Overarching Solution
(Houses of the holy)
In episode 14 of Project Binky, we crack on with figuring out the arches, not helped by a faulty part. We come up with a new technology – LRP – and we start to plumb the fuel lines in. There's most of the usual stuff including tea obviously!
Episode 15
17. March 2017
Bro's Before Hose
(The man with two legs)
In episode 15 of Project Binky, we wrestle with brake lines and fuel lines, make a couple of reasonably nice braces for under the car, argue over P clips and drink a bunch of tea. There's also a biscuit dunking incident.
Special
1. Apr 17
How to fix a mug with a TIG welder
After a major disaster smashing one of our tea mugs, we thought it might be fun to attempt to TIG weld the thing back together. Here's how it went down…
A man can do almost anything when armed with a carbide burr, welding gauntlet, cable tie, vise, acetone, rag, AC pulse much amps TIG welder, belt sander, some sharpies, special polish and polisher and with his tongue sticking out.
Special
8. June 2017
Crossthreaded Podcast 23
Richard and Nik appear on "Crossthreaded Podcast", which is a homemade car show by, of, and for the people. Helping you have the most fun for your dollar in cars since 2016.
Hosts: Meghann and Jim Hodgson.
General discussion about Nick and Richard racing, projects, YouTube and of course Binky. No links, open the

podcast

and skip on the timeline.

4.50
7.45
8.30
12.45
16.45
22.00
26.20
28.40
32.20
48.50
55.20

Rich – What is the appeal of being a navigator?
Nik – How did You end up in the driver's seat?
About rallying in the US & UK
Peugeot 206
How project Binky became to be
The Jigs
The MIG pop question
The MIG pop answer
About Youtube and car projects
When will Binky be finished
Projects waiting in the wings

Special
24. June 2017
The Outtakes Part 3
We make many mistakes, we shoot many takes, we swear – a lot. These are some of the outtakes from filming episodes of Project Binky. There's very strong language from the start.
You can wipe all the first 25 takes of this….
Special
11. Aug 2017
AskEdd 6
(Edd's Bad Obsession session)
The three guys had a great day and at the end the conversation descended into tangents and irrelevance…  …is space a donut or a boomerang? (Beware, contains mature themes, like swearing… and swearing!)
This video is on Edd China's channel and is basically BOM guys asking Edd some questions and then discussing black holes.
Episode 16
13. Oct 2017
Smoke Me A Kipper
(A box for all seasons)
In this installment of our seemingly never ending quest to build one of the world's fastest Mini's, we wrestle with the power steering, make a minor adjustment to the flip front mechanism and think about how to get some heating in the car.
Special
16. Dec 2017
The Outtakes Part 4
We make many mistakes, we shoot many takes, we swear – a lot. These are some of the outtakes from filming episodes of Project Binky. There's very strong language from the start and a guest appearance from Edd China!
Mr. Flibble IS gonna be very cross.
Special
30. Jan 2018
Unplugged – Q&A Session Volume 2
Here's another Q&A video; the second installment. Shot in a freezing cold workshop, we hope this explains some of the burning questions you might have. There's plenty of questions unanswered, so we might shoot another one, time willing. Don't worry, work continues on the Mini… Hope you enjoy it!
Nik and Richard answer an enormous amount of questions, which were submitted by fans via the BOM Facebook page.
Episode 17
17. May 2018
A Suffusion Of Yellow
(Hair conditioning)
In episode 17 of Project Binky, we get down and dirty with finishing off the custom HVAC unit for the Mini. It's a long and involved process that took far more time than we possibly imagined, but now it's done we move on to fix some other drawbacks of the mini in modern day motoring.
Episode 18
31. July 2018
Greeks Bearing Gifts
(Total wipeout)
In episode 18 of Project Binky, we wrestle with the wiper system, add another superfluous modification, tackle some trigonometry and sort of start on the electrical system. It's all systems go in the continuing effort to build one of the world's fastest Mini's.
Episode 19
1. Oct 2018
It's not my Volt
(Wire in the Blood)
In episode 19 of Project Binky, we make a start on the vehicle's electrical system, make a few brackets and drink plenty of tea. It's all systems go in the continuing effort to build one of the world's fastest Mini's.
Episode 20
1. Nov 2018
Lights at the end of the tunnel
(Trouble looming)
In episode 20 of Project Binky, we continue working on the mini's electrical system and solve (we hope) the ancillary drive conundrum. There's an unbelievable amount of work in this one, far too much to show in one 30 minute episode without killing it dead, so there'll be an additional machining video out in a couple of weeks for anyone who'd like to see more of the detail in the latter part of this episode. It's all systems go in the continuing effort to build one of the world's fastest Mini's.
Special
18. Nov 2018
Howie Did It –
Machining the flexi-shaft auxiliary drive. Part 1
This is part one of how we made the flexi-shaft auxiliary drive system in episode 20 of Project Binky. There was far too much to show in the normal episode run-time, so we thought we'd make an additional series of videos going into a bit more detail of how we did it.
Special
25. Nov 2018
Howie Did It –
Machining the flexi-shaft auxiliary drive. Part 2
This is part two of how we made the flexi-shaft auxiliary drive system in episode 20 of Project Binky. In this part, we make the brackets to hold the alternator, a pulley, an adaptor and then put it all together. There was far too much to show in the normal episode run-time, so we thought we'd make an additional series of videos going into a bit more detail of how we did it. Hope you enjoy it.
Episode 21
31. Dec 2018
The Consolation Prize
(Department of the Interior)
In episode 21 of Project Binky, we work on the interior of the car building a centre console and some door cards among other bits and bobs. This is all just so we can crack on with the rest of the wiring. Honest…