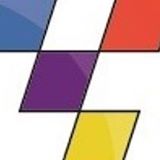 FAQ
By Alexander Assmann
Once again, Alexander has collated a bunch of the frequently asked questions.
There's click through links to the answers from our Q&A videos and links to the podcast we did with Crossthreaded and links to the AskEdd video shot with Edd China.
---
Nik and Richard have answered many questions in the Unplugged Q&A Session, Unplugged Q&A Session Volume 2, The Crossthreaded Podcast, AskEdd Ep.6, on the forum and in the comments section of their Facebook posts.
It is also clear that the guys will not publish any spoilers, so if Your question is "What colour is it going to be?" or "What will You do to the engine?", they simply will not answer it. You just have to wait and see…
I have compiled most of the questions to the categorized list below. To get the answer, just click on the question.
But first,
What is Project Binky?
Nik & Richard:

We're trying to create one of the fastest Minis on the planet. We're going to rebuild it with the engine and running gear from a Toyota Celica ST185 GT-4. Or at least that's the plan. Whether it comes off or not is another matter. We're filming this as it happens so what you see is only a few weeks behind where we're actually at so we're not sure yet whether we can do it. That's kind of the fun though. Stick with us through the highs and the lows of the project. Hopefully it'll be worth the agony and cash.

Nik's rules:

Must use

standard

Rover Mini panels
Not allowed to

stretch

the front, the back or widen it (except for arches to cover the wheels)
Needs to

look like

any other slightly modified standard Mini
Needs to

seat four

(in an ideal world), back seats do not need to be useable
Should end up with a nicer-looking version of the rusty pile of old junk they started with.

Would like to have:

Electric windows
Remote central locking
Power steering
A/C
Banging tunes
---
Project(s) in general