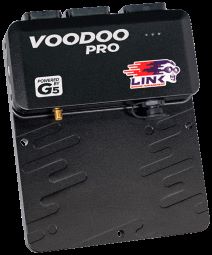 Discover the next generation of engine management, with our most flexible, most powerful, most advanced ECU ever, designed from the ground up to unleash the latest and most cutting-edge engines.
The G5 Voodoo Pro puts real magic in your hands, with 24 injection/ignition channels, Gasoline Direct Injection control, dual onboard E-throttle and Lambda, built-in GPS, plus much more.
Powered by our latest G5 platform, this true generational leap is a successor to our championship winning G4X.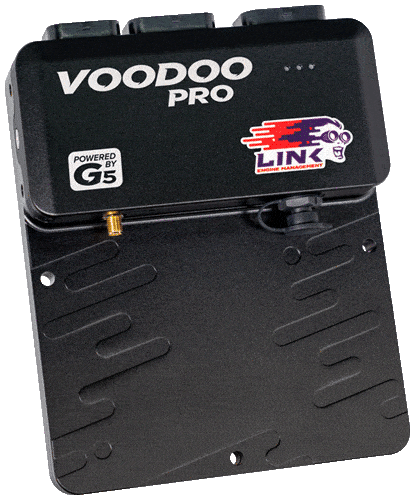 12 Injection, 8 Ignition and 4 multi-purpose (inj, ign, aux) channels, allow you to control up to 12 cylinders with sequential injection and direct spark. The multi-purpose channels allows two stage injection on up to 8 cylinders (16 injection & 8 ignition).
Control Gasoline Direct Injection on 12 Injection channels.*
Dual Onboard Digital Wideband Lambda controllers, no separate boxes required.
Built-in Global Positioning System (GPS).
Dual onboard E-throttle with internal solid-state relays.
Our ECUs and Razor PDM are backed by Link's Limited Lifetime Warranty.
*May require accessories.
Stay tuned to find out when this amazing new product hits our shelves.