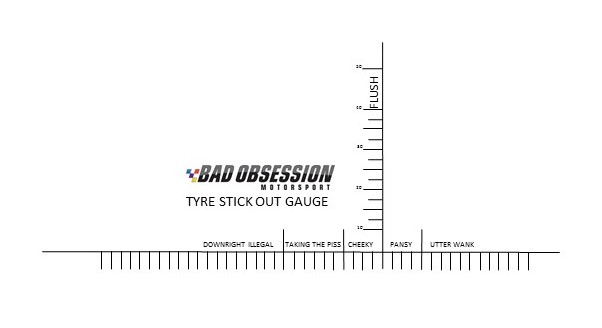 Due to popular demand, we made available for everyone to cut-out-and-keep, the official BOM tyre stick out gauge.
Just download the PDF, print it off, cut it out and stick it to the cereal box of your choice.
You too can amuse your friends and annoy your enemies with this handy arbiter of tyre stick out.
Hope you enjoy it!
Click on the link below for the PDF file.