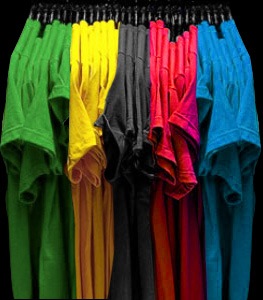 We've been inundated with requests for a Bad Obsession Motorsport t-shirt (well, 3 requests) and we thought it would be a nice idea for you lot to do the hard work for us, so we don't have to. With that in mind, we're launching a "Design a T-Shirt" Competition so you can get your creative juices flowing and come up with a corker of a design.
You can be as creative as you'd like within reason. The only stipulations are as follows:
The BOM logo will appear on the front chest area, either left or right.
The design can be on either front or back
No profanity
No photos
Design must be suitable to print on a range of colours
If you'd like to submit just a slogan to use, that's great, we'll judge those equally, sometimes simple is best. (Unless you're Nik of course…)
The winner of the competition gets to have their design printed on our first ever run of official clothing and will receive two t-shirts of their preferred size and a signed mug.
The closing date is 31st January and we'll aim to inform the winner during the first week of February.
The competition will be judged by us and we'll choose whichever design/slogan we feel is best.
Please email all entries to us at info@badobsessionmotorsport.co.uk