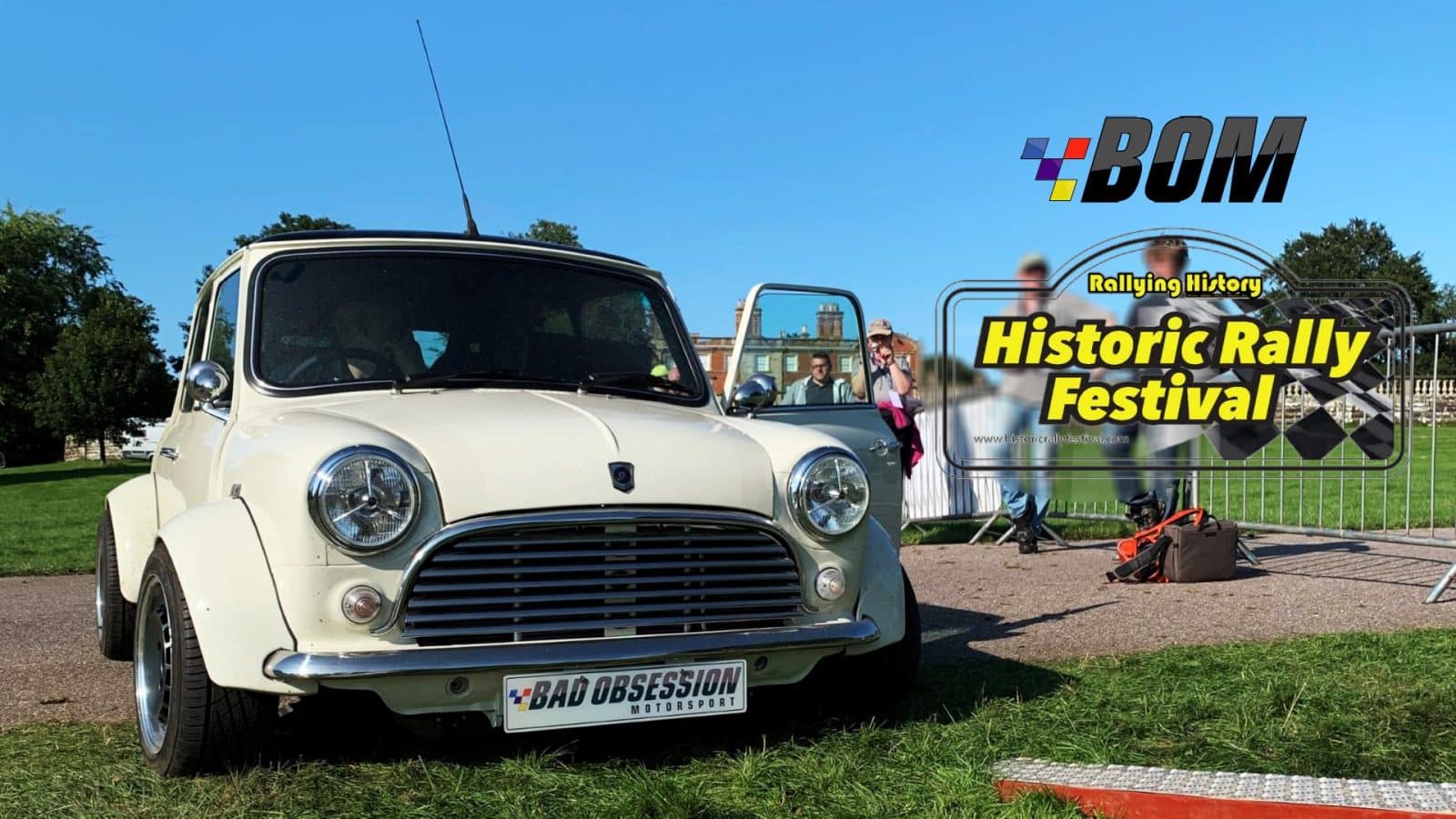 We'll be returning to Weston Park again this year and again, we'll have Binky with us.
At this stage we can't say whether we'll be allowed on the famous stages – or whether the mini will be in any state to, BUT he'll definitely be there for your viewing pleasure along with us. Contrary to popular belief, there has been a great deal of work going on since his last outing, some of which will be covered in new episodes before the event in October so stay tuned for the denouement.
As well as our appearance there will be all the usual fun and excitement to be had at the annual Historic Rally Festival which will be bigger and better than ever. The Festival begins on Saturday 15th October at Rally HQ in the QEII arena at Telford Town Park with the ceremonial start and live scrutineering followed by stages at the Ironbridge Power Station.
On Sunday 16th October the cars will return to Weston Park to take on the stages, including the water splash, and visitors will have the opportunity to come and see the cars and meet the drivers at the new Meet & Greet area. Event entertainment includes great food and drink, trade stands, club displays and a fun fair.
For more details and to book tickets for the event, click the link http://www.historicrallyfestival.com/site/index.php
We look forward seeing you there!
BOM